More Website Templates @ TemplateMonster.com - August11, 2014!
Company Profile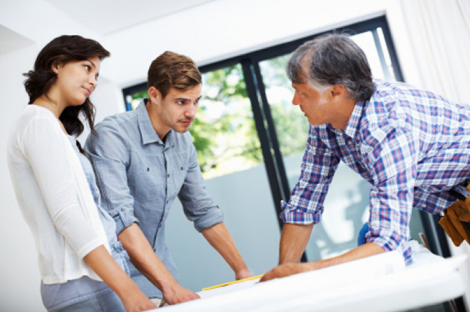 Dovetail Carpentry was established in 1990 to provide a convenient service for the home-domestic and commercial customer. This is achieved by having a dynamic personal approach to working with our clients. Where their needs and requirements are directly dealt with through our team of fully skilled and experienced tradesman.
We feel that in providing this streamlined service we can offer a cost effective answer to our customer's needs at the same time as delivering bespoke tailor made product. This we achieve through the manufacture of our wide range of custom-made fittings and furniture.
Including sliding wardrobe doors: hinged wardrobes and cupboard doors. All supplied with interior storage including a large range of drawer chests: clothes hanging rails and shelving, designed around your needs and all neatly hidden behind our beautiful doors.
Or alternatively we can bring your plans to life allowing you to free your imagination to create the ideal wardrobe or piece of furniture to suit you.
As well as our wardrobes doors we also provide an internal and exterior door fitting service including fire doors and as with all our work they come with a rest assured guarantee of workmanship of 10 years.

Bedrooms / Fitted Sliding Door Wardobes
Dovetail Carpentry, has had its manufacturing base in Surrey and Sussex for the past fifteen years. With its main office based in Crawley, we serve London and the Home Counties. We provide a prompt and direct service to homes as well as businesses. Our speedy and practical approach to work allows us to deliver a good quality product tailored to our client's requirements at a competitive price. We specialise in sliding wardrobe doors, hinged doors for wardrobes and cupboards. These are custom made in large range of frame and panel styles to suit modern and contemporary tastes: including metallic, paint coloured, wood and coloured glass finishes.
With our sliding wardrobe doors and other products we offer a full fitting and design service free of charge. Simply call 01293 412214 or e-mail us to arrange a convenient time to visit you in the comfort of your own home.
In general, fitted wardrobes fall in to two categories these being fixed door and sliding door wardrobes. Both methods have a floor to ceiling and wall to wall 'made to measure' aspect, giving them a sleek look.
Wood grain and metallic frames with matching full height panels, glass and mirrored doors. There are great variety of styles to choose from, in the case of sliding door for wardrobes. In our economy range there is a choice of coloured wood grain frames and matching solid panel, gold, chrome and satin frames, all available '0made to measure' to suit your specific choice.
Custom Made Furniture
Have you ever thought how useful it would be to have pieces of furniture built to your requirements, for such reasons as taking up a particular space, fulfilling a certain practical function or simply for purely aesthetic reasons. Well now you can from your own designs, style or ideas, make your plans a reality. Using our joinery workshop and experienced craftsman we can manufacture what you are looking for. We create custom built wardrobes and kitchens and sleek office storage solutions to your specification. This can be in a range of softwoods and hardwood's. Our units may be finished in wax, oil, paint or Formica to suit your choice. If you would like to arrange a consultation we would be happy to assist you in your plans and we would be happy to show you more of our extensive range of pre-built units.
Doors & Fire Doors
Our door fitting service supplies a full range of internal and external doors, from hollow, moulded to solid timber, fire doors and glazed doors. For our commercial clients we supply and fit a range of fire door, emergency exit doors (single & double) with 'push bar / panic bar' release and locking systems to suit most requirements and tastes. Or perhaps for your internal area we offer a range of elegant panelled colonial fire doors.
Fitted and Sliding Wardrobe Doors - Custom Made Furniture - Doors and Fire Doors - How To Order?
Home Offices - Contact / Estimate - Company Profile - Portfolio - Home
Tags: Dovetail Carpentry - Fitted Wardrobes - Sliding Door Wardrobes - Kingston Surrey.